InfiniteEARTH develops and manages tropical conservation land banks and provides environmental offsets and private-label CSR solutions to companies across the globe.
As a pioneer in environmental mitigation credits from Tropical Conservation Land Banking, InfiniteEARTH developed and actively manages a privately funded tropical wetlands conservation bank in Indonesia. The conservation bank creates a buffer zone between the palm oil industry and the Tanjung Puting National Park, home to one of the last remaining wild populations of orangutans on earth.
InfiniteEARTH developed the first validated REDD+ project – ever – under the Verified Carbon Standard (VCS) and helped define the criteria by which all projects are measured. We also developed and manage the first REDD+ forest-carbon project in the world to receive triple-gold validation under the Climate Community and Biodiversity Alliance Standard (CCBA)



InfiniteEARTH's Rimba Raya Biodiversity Reserve achieved another major milestone in September 2020, becoming the first REDD+ project in the world to be audited for SDG (UN Sustainable Development Goal) compliance under the SD Vista Standard – achieving the highest possible rating of contributing to all 17 UN SDGs.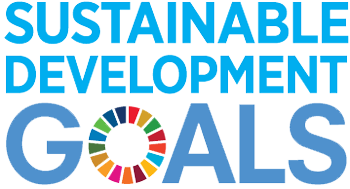 We help companies to achieve a positive carbon footprint and generate strong social inclusion in their quest for a "no net loss" environmental impact.
Beyond Carbon.
Beyond Sustainability.
InfiniteEARTH Environmental Solutions Are The Best In Their Class Some of the World's
Most Respected Brands
Work With Us
Working with InfiniteEARTH means peace of mind – for your organization, your auditors, your shareholders and your consumers.
InfiniteEARTH is trusted to provide forest conservation carbon (REDD+) credits and to create tailored offset program solutions by industry leaders worldwide, including:
And Over 70% Of InfiniteEARTH Customers Return Annually