InfiniteEARTH is dedicated to sustainability solutions that go beyond 'carbon neutral' and 'sustainable'. We are committed to the development of economically viable solutions for climate change and environmental degradation by addressing one of the largest underlying drivers of deforestation: poverty.
InfiniteEARTH is a Hong Kong-based project development company specializing in conservation. The company was created in 2008 with the goal of creating the Rimba Raya Biodiversity Reserve in Central Kalimatan, Indonesia.  The Rimba Raya Project conducts its activities on 64,500 Ha (47,200+ Ha CAA) of peat swamp forest, comprised of a Concession License of 36,950+ Ha, a Collaboration Area (with TNTP) of 18,640+ Ha and a Management Agreement area of 8,900+ Ha. Rimba Raya is one of the world's largest REDD+ projects (Reduced emissions from avoided deforestation and degradation). The project works to eradicate deforestation, and promote conservation of local wildlife and sells carbon credits based on the carbon rich forest.
InfiniteEARTH projects focus on the preservation of endangered species habitat, High Conservation Value (HCV) and High Carbon Stock (HCS) Forests, and national parks, through the creation of social and physical buffer zones.
All our projects are designed to meet the UN Sustainable Development Goals by funding sustainable development in rural communities through capacity building, transfer of low-impact technologies such as solar or fuel-efficient cookstoves, aquaponics, agro-forestry ("jungle crop") models, and social benefits programs such as health care and early childhood education materials.
REDD
+

stands for countries' efforts to Reduce Emissions from Deforestation and forest Degradation, and foster conservation, sustainable management of forests, and enhancement of forest carbon stocks.
At InfiniteEARTH, our ultimate mission is to move the world from an unsustainable extractive economy to a sustainable replacement economy by changing the way the world views the consumption and pricing of goods and services.
This starts by helping companies find creative ways of engaging their customers in the process of sustainability.
We believe that "Neutral" and "Sustainable" are simply not enough.
We would never use these terms to describe our product, our company, our brand or our stock price, let alone to describe our aspiration for our children's futures. And yet, they are often tendered as acceptable benchmarks of success in the race to save the planet.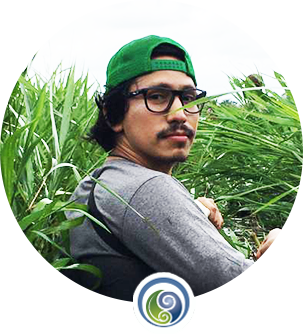 Marco Bustamante
Marco has extensive consulting experience in REDD+, deforestation-free agriculture, forestry investments, greenhouse gas analysis and life cycle assessment. In his capacity as Director of Project Operations at InfiniteEARTH, Marco led the process that saw Rimba Raya Biodiversity Reserve become the world's first REDD+ project to achieve verification for all 17 SDGs under the Verra SD Vista standard, while maintaining it's Triple Gold status under the CCB standards.
His journey in the forest carbon market began at Nature Services Peru, where he implemented a Payment for Ecosystem Services (PES) scheme, with the aim to protect lowland rain forest of the Alto Madre de Dios watershed.  As a Forest Specialist at the National Forest and Wildlife Service of the Ministry of Agriculture, Marco handled multiple legal authorizations relating to the access and management of forest and wildlife resources.
Marco obtained a Forest Engineering degree from the Universidad Nacional Agraria La Molina and received his MPhil in Environmental Policy from the University of Cambridge as a Chevening Scholar.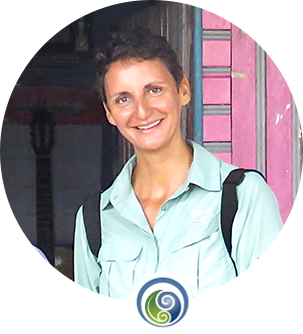 Crystal Riedemann
Crystal has been with InfiniteEARTH for six years as a Communication expert and Marketing Strategist. Her role is to ensure cohesive and effective collaboration and communication between clients, team members, company executives, stakeholders, and other professional partners.
She is a content writer and photographer who is passionate about the people behind the story and enjoys sharing this enthusiasm on various platforms while highlighting the successes and challenges of our projects. She holds a B. Com in Business and Economics and after 25 years of holding management positions in Sales, Marketing and PR across a wide range of industries, she specializes in communications, marketing, and financial planning.
Her professional working history has traversed the globe from Africa, United Kingdom, Central Europe, USA to Asia. At InfiniteEARTH, she focuses on using stories from the field to reach forward-thinking companies that know the importance of looking beyond carbon offsets.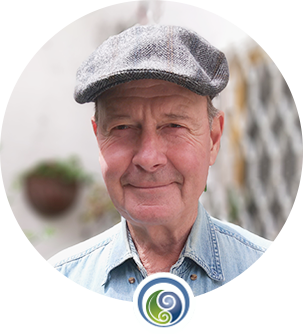 John Leerskov
John has been with InfiniteEARTH for over ten years working in Accounting and Special Projects. He is responsible for performing a full range of accounting activities and functions while maintaining record integrity.
He achieved an MBA in 1973 and accumulated extensive experience in both public and private accounting as well as in a variety of other business fields including Industrial Engineering, Manufacturing Management, Research & Development and Quality Control. Before John joined InfiniteEARTH, he developed operational improvements in a variety of industries.
John has carried out critical functions in a dozen nations from Paraguay in South America to El Salvador in Central America, to México and on to Indonesia and China.
"Everything you want in life has a price connected to it. There's a price to pay if you want to make things better and a price to pay just for leaving things as they are
— Author & Iconoclast, Harry Browne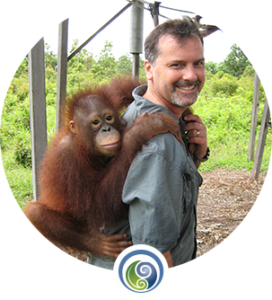 Todd Lemons
Director of Project Development
Currently serving as the Director of Project Development for InfiniteEARTH's expansion into the Americas, Todd is the lead architect of the "MarVivo Initiative".
MarVivo is a joint-venture between InfiniteEARTH and Fins Attached, focused on the development of a network of Mangrove Conservation Land Banks throughout the Eastern Tropical Pacific Seascape from Mexico to Ecuador.
Todd also serves on the Board of Directors of Fins Attached, a US non-profit organization dedicated to Shark Conservation and Research, which it conducts on it's 135ft, 287 tonne research vessel, the M/Y SharkWater.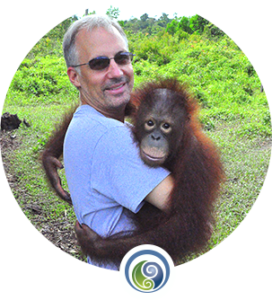 Jim Procanik
Currently serving as the Director of Operations for InfiniteEARTH's expansion into the Americas, Jim manages operations and admin for the "MarVivo Initiative".
MarVivo is a joint-venture between InfiniteEARTH and Fins Attached, focused on the development of a network of Mangrove Conservation Land Banks throughout the Eastern Tropical Pacific Seascape from Mexico to Ecuador.
Previously, Jim served as the Managing Director of InfiniteEARTH's Asian operations for 10 years prior to repatriating to the USA.
At InfiniteEARTH, We Make A Difference