InfiniteEARTH is dedicated to sustainability solutions that go beyond 'carbon neutral' and 'sustainable'. We are committed to the development of economically viable solutions for climate change and environmental degradation by addressing one of the largest underlying drivers of deforestation: poverty.
InfiniteEARTH is a Hong Kong-based project development company specializing in conservation. The company was created in 2008 with the goal of creating the Rimba Raya Biodiversity Reserve in Central Kalimatan, Indonesia.  Rimba Raya generates carbon credits from approximately 47,000 Ha, with the balance of the project area being buffer areas surrounding the carbon accounting area. Rimba Raya is one of the world's largest REDD+ projects (Reduced emissions from avoided deforestation and degradation). The project works to eradicate deforestation, and promote conservation of local wildlife and sells carbon credits based on the carbon rich forest.
InfiniteEARTH projects focus on the preservation of endangered species habitat, High Conservation Value (HCV) and High Carbon Stock (HCS) Forests, and national parks, through the creation of social and physical buffer zones.
All our projects are designed to meet the UN Sustainable Development Goals by funding sustainable development in rural communities through capacity building, transfer of low-impact technologies such as solar or fuel-efficient cookstoves, aquaponics, agro-forestry ("jungle crop") models, and social benefits programs such as health care and early childhood education materials.
REDD
+

stands for countries' efforts to Reduce Emissions from Deforestation and forest Degradation, and foster conservation, sustainable management of forests, and enhancement of forest carbon stocks.
At InfiniteEARTH, our ultimate mission is to move the world from an unsustainable extractive economy to a sustainable replacement economy by changing the way the world views the consumption and pricing of goods and services.
This starts by helping companies find creative ways of engaging their customers in the process of sustainability.
We believe that "Neutral" and "Sustainable" are simply not enough.
We would never use these terms to describe our product, our company, our brand or our stock price, let alone to describe our aspiration for our children's futures. And yet, they are often tendered as acceptable benchmarks of success in the race to save the planet.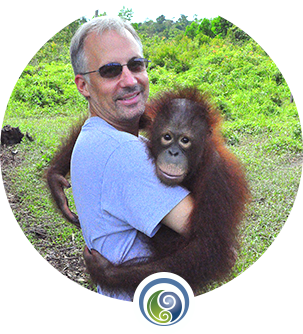 Jim Procanik
Jim found his true calling over a decade ago when he helped develop the first validated REDD+ project in the world, the highly acclaimed Rimba Raya Biodiversity Reserve located in Indonesian Borneo (Kalimantan). Jim witnessed first-hand the struggle that exists between our consumption-based economic model and the devastation it often causes in the environment. He has dedicated his career to disrupting those models through the creation of economically viable alternatives.
Jim has over three decades of experience developing and managing successful startup businesses around the world in countries such as China and the United States. His expertise spans across several industries including conservation, entertainment, and sustainable fashion.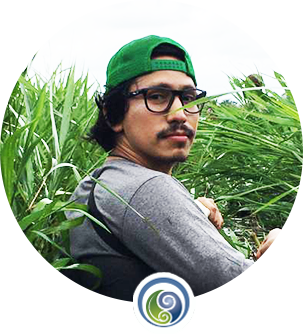 Marco Bustamante
Director of Verification and Managing Director of Asia
Marco has extensive consulting experience in REDD+, deforestation-free agriculture, forestry investments, greenhouse gas analysis and life cycle assessment. In his capacity as Director of Project Operations at InfiniteEARTH, Marco led the process that saw Rimba Raya Biodiversity Reserve become the world's first REDD+ project to achieve verification for all 17 SDGs under the Verra SD Vista standard, while maintaining it's Triple Gold status under the CCB standards.
His journey in the forest carbon market began at Nature Services Peru, where he implemented a Payment for Ecosystem Services (PES) scheme, with the aim to protect lowland rain forest of the Alto Madre de Dios watershed.  As a Forest Specialist at the National Forest and Wildlife Service of the Ministry of Agriculture, Marco handled multiple legal authorizations relating to the access and management of forest and wildlife resources.
Marco obtained a Forest Engineering degree from the Universidad Nacional Agraria La Molina and received his MPhil in Environmental Policy from the University of Cambridge as a Chevening Scholar.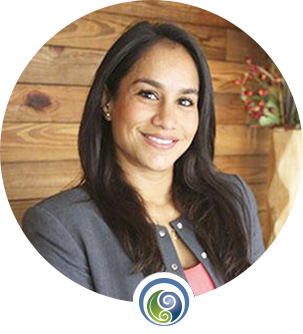 Talía Richards
Talia Rickards has over twenty years working various businesses, and over ten years of experience specifically in operations management, primarily guiding start-ups to be self-sufficient and successful. She has a master's degree in business and is well versed in business administration, with experience in the Maritime, Non-for Profit, and Export Trade industries.
Talia ensures process improvements result in lowering costs, enhancing quality, decreased cycle/lead times and reduced errors and omissions. She is also accomplished in utilizing Lean Six Sigma tools, Process Analysis and Redesign, Managing Cross-Functional Teams and Client-Relations to provide the highest level of customer service and executive support. She is fluent in Spanish and English.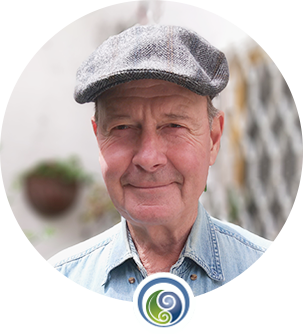 John Leerskov
John has been with InfiniteEARTH for over ten years working in Accounting and Special Projects. He is responsible for performing a full range of accounting activities and functions while maintaining record integrity.
He achieved an MBA in 1973 and accumulated extensive experience in both public and private accounting as well as in a variety of other business fields including Industrial Engineering, Manufacturing Management, Research & Development and Quality Control. Before John joined InfiniteEARTH, he developed operational improvements in a variety of industries.
John has carried out critical functions in a dozen nations from Paraguay in South America to El Salvador in Central America, to México and on to Indonesia and China.
"Everything you want in life has a price connected to it. There's a price to pay if you want to make things better and a price to pay just for leaving things as they are
— Author & Iconoclast, Harry Browne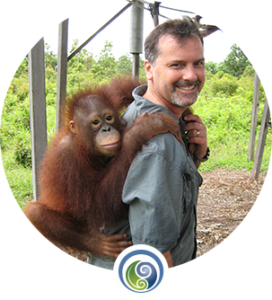 Todd Lemons
Founder and Senior Advisor
Todd co-founded the Rimba Raya Biodiversity Reserve, an InfiniteEARTH project, after identifying Indonesia as one of the countries with the highest emissions due to the deforestation taking place there.  After years of work to secure the land, the Rimba Raya Biodiversity Reserve was established in 2009.
Under Todd's leadership, InfiniteEARTH became the developer of the World's First Forest Carbon Accounting (REDD+) methodology, and Rimba Raya became the first REDD+ project to be validated under the VCS/CCB standard. The project went on to earn Triple Gold certification under the CCB standard, and was verified under SD Vista, earning the highest possible certification level by meeting all 17 UN SDGs.
Todd is currently serving as the lead architect of the "MarVivo Initiative." MarVivo is focused on the development of a network of Mangrove Conservation Land Banks throughout the Eastern Tropical Pacific Seascape from Mexico to Ecuador.
At InfiniteEARTH, We Make A Difference