At InfiniteEARTH, our ultimate mission is to move the world from an unsustainable extractive economy to a sustainable replacement economy by changing the way the world views the consumption and pricing of goods and services.
This starts by helping companies find creative ways of engaging their customers in the process of sustainability.
We believe that "Neutral" and "Sustainable" are simply not enough.
We would never use these terms to describe our product, our company, our brand or our stock price, let alone to describe our aspiration for our children's futures. And yet, they are often tendered as acceptable benchmarks of success in the race to save the planet.
In 2007, while governments and academics around the world seemed hopelessly mired in debate about how to accurately measure emissions from deforestation, an unlikely group of collaborators from diverse industry backgrounds such as finance, forestry, consulting, and international trade took up the challenge of managing "avoided deforestation" as an offset mechanism for emissions.  To achieve this, we created InfiniteEARTH.
Our journey led us to Indonesia, whose tropical peat swamp forests contain some of the highest carbon densities in the world. These forests also happen to be among the most threatened ecosystems, due to the ever expanding biological deserts of oil palm plantations.
Within 36 months, we delivered the world's first independent (and doubly validated) REDD+ methodology and founded the largest tropical wetlands conservation bank in Indonesia, The Rimba Raya Biodiversity Reserve, which became the first REDD+ project validated under the VCS standard and the first REDD+ project ever to receive triple-gold validation under the CCB standard
"Everything you want in life has a price connected to it. There's a price to pay if you want to make things better and a price to pay just for leaving things as they are
— Author & Iconoclast, Harry Browne
We Encourage Everyone
To Join Us On Our Journey
GLOBAL TEAM. WORLD CLASS SUSTAINABLE SOLUTIONS.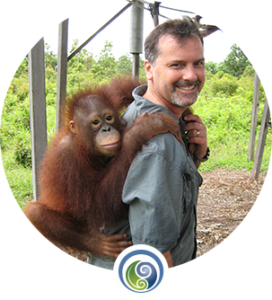 CO-FOUNDER
Currently serving as the Non-Executive Chairman of InfiniteEARTH, Todd is also the CEO of EnVision Corporation, an incubator for sustainability technologies and a leader in the development of private sector environmental finance solutions. Todd Lemons has spent the past 25 years living and working in South and Central America, Mainland China and now South East Asia. He currently lives in South East Asia with his wife and their two children.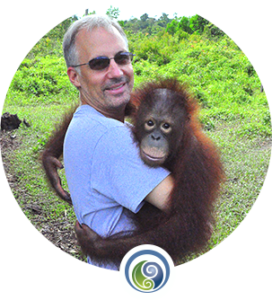 CO-FOUNDER
Jim joined the company in 2009, adding his diverse experience and creativity to the team. Jim has leveraged his rich operational and management experience to help guide the company through uncharted waters and to its final successful triple-gold verification.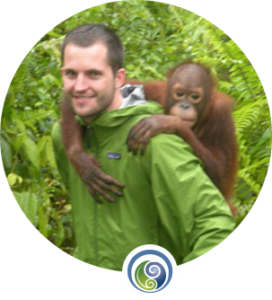 CO-FOUNDER
Jeff had his first taste of international development work as a volunteer in Northern Siberia where he worked with underprivileged children. He started his career in management consulting, working with Fortune 500 companies on operational improvements and strategy development. Jeff then moved into private equity where he assisted in the turnaround of US-based manufacturing companies as well as growth investments in mainland China.
At InfiniteEARTH, We Make A Difference
It's All About Balance
Conservation Land Banks, like InfiniteEARTH's Rimba Raya, play a vital role in the protection and enrichment of our planet's climate, communities and biodiversity.
.
REDD
+

 Carbon Credits Are Not Just Emission Offsets,
They're also powerful tools designed to address the underling causes of deforestation.